The Existence of Mermaids
stories, myths and legends about mermaids from around the world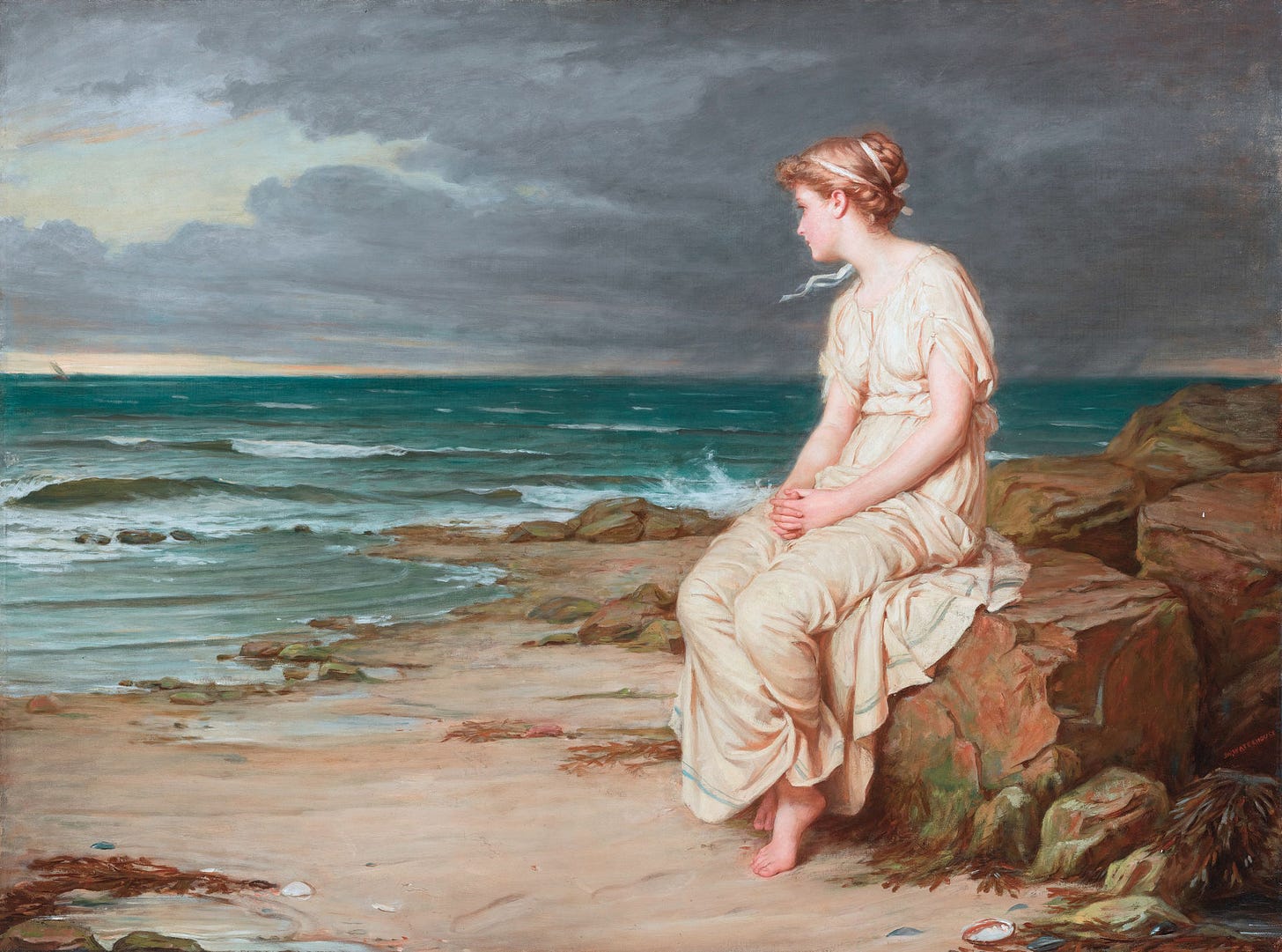 Miranda, By John William Waterhouse
Issue #3
In a blog post for Easter last weekend, I wrote about how thought and memory fortifies a person's existence. About how a being can come to life (or stay alive) when put into writing.
It's how mermaids continue to "exist" in our collective mind. Stories continue to be written, people continue to wear mermaid tail-inspired swimwear and sleepwear, we still devour articles about mermaid sightings and wonder if "the truth is out there".
Mermaids and other aquatic people have existed across cultures through the ages, and have been captured in stories as far back as 1000 BC (as far as we know). They've had a long time to evolve, change forms, combine cultures.
This week I've read:
A short piece of fiction by Caroline Turgeon, written for The Emerald Issue of Fairy Tale Review. Ever since reading Wicked, I've found the witches far more compelling than the protagonists in their respective stories. If you're interested in stories told with the witches as protagonists, check out Neil Gaiman's Snow, Glass, Apples.
Centuries before Ripley's Odditorium opened its doors, sailors were selling "Jenny Hanivers" to tourists. Jenny Hanivers are taxidermied rays that have been physically altered to look like cryptids. These creatures were later put on display in freak shows and other curiosity displays.
Llewellynn Jewitt writes about the motifs in mermaid art and its use on house emblems, jewellery and other domestic items. He also recognizes the value of the mermaid as an art device. He calls it "the most capable of variation, of fabulous creations."
Like this newsletter? Share it with a friend.
---
If you're curious about food in relation to history, culture and science, feel free to follow Curious Eaterish, my Instagram account dedicated to writing about food. I'm currently doing #the100dayproject there.
---
Until next Monday! (Hopefully.)